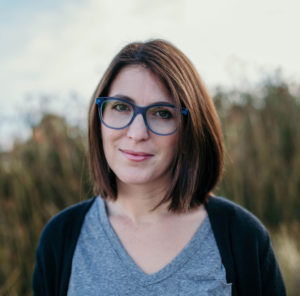 Hi, I'm Crystal Ellefsen and I started Consulting for Authors in 2014 because I wanted to combine my expertise in digital marketing with my love of books. I built my first website when I was 11 years old, back when the only internet connection available included a dial tone and a 5-minute wait.
Since I started this business, I've had the honor of working with some amazing New York Times bestselling authors to help them connect with their audience, change people's lives, and of course… sell more books so they can write more books.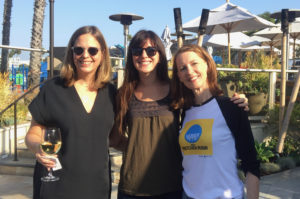 Between 2014-2021, I only worked with high-profile authors to help them grow and leverage their digital platforms and implement successful book launches. In 2021, I decided I wanted to make a shift and be able to also start help authors at the beginning stages of growing their platform. So I created a video course: Build Your Author Platform.
For me, it all starts with understanding your audience. Who are they? What do they need? What do they want? Where and how do they consume content on the internet? How can you, as the author, connect with the right readers for your book? And then, how can we streamline the process of buying your books so that nothing gets in the way of the final action to purchase.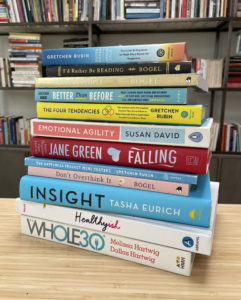 There's a lot of icky stuff on the internet when it comes to marketing, but I avoid all that as much as possible. I focus on the real humans that would benefit from buying your book and how you can best communicate to them.
Optimizing is important and valuable, but it's also critical that your audience builds a connection with you, not a watered-down overly-optimized you. I help you combine what's currently working in Internet Marketing Land with what actually makes sense for you and your audience, helping you wade through all noisy voices yelling, "You must do All. The. Things." Not true. You only need to do the things that actually create meaningful results.
IF YOU STILL WANT TO KNOW A LITTLE MORE ABOUT CRYSTAL…
I grew up in Austin, Texas and migrated to California for a B.A. in English at the University of California, Santa Barbara. After graduating, I worked for the Santa Barbara Writers Conference & the Santa Barbara Region Chamber of Commerce as Media & Public Relations Coordinator. In 2012, I graduated from San Diego State University with an MFA in Creative Writing. During graduate school and after, I continued gaining experience with internet marketing in a variety of industries before starting my own consulting business helping authors.
I still love to read, write, and publish poetry. I get quite competitive when playing Settlers of Catan. I live in San Diego with my blended family. I dabble in every creative medium possible. My husband and I have a goal to visit every single National Park together. In 2016 alone, we visited Yellowstone, Grand Tetons, Zion, Canyonlands, Arches, and the Grand Canyon. Sunsets at the beach are my favorite thing about living in California. Don't tell me to de-clutter my book collection. I won't.
Recent podcast interviews: